In loving memory of William "Ty" Cobb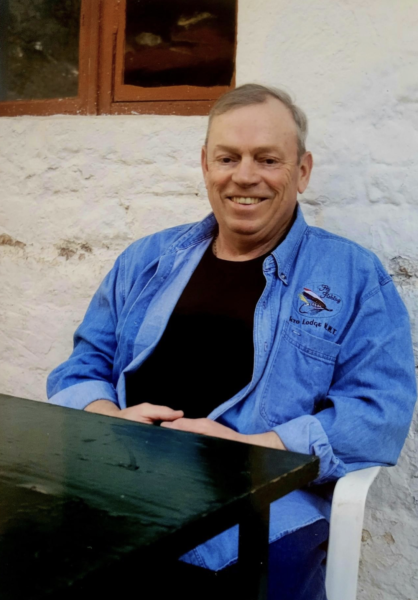 William "Ty" Cobb, age 78.
Beloved husband of Vicki (nee Shereos); loving father of William "Ty" Jr, Joseph D., Jennifer L. and Laura A.; cherished grandfather of Alyssa, Zachary, Ryan, William, Benjamin, Shelby, Lindsey, Delaney and Brenna; devoted brother of David (the late Mary) Cobb and the late Nancy (the late Norm) DeBow; fond uncle to many. Proud founder of Ty Cobb Electric. Past Chief Ranger Independent Order of Foresters Court Harvey #1076.
Ty lived with a diagnosis of Parkinson's disease (PD) since 1999.  PD is the second most common neurodegenerative disease; Alzheimer's is the most common. PD has no known cause or cure.  Parkinson's can affect parts of the brain that control walking, balance, vision, coordination, speech, cognition, personality, and, eventually, swallowing.
Parkinson's is a challenging disorder for everyone involved.  Fall prevention is a key concern.  Often blood pressure issues are a major problem.  Later, avoiding aspiration pneumonia becomes paramount.  Treatment of balance, blood pressure issues, and swallowing difficulties is limited, leading to many stressful situations. Ty's wife Vicki coordinated his care with love and compassion throughout his illness.
Seeing the effects that Parkinson's was having on not only her father, but her mother as well, Jennifer wanted others to learn from their family's experiences. She founded an organization that started raising money for research. But as Ty's PD progressed, Jennifer could see the toll it was taking on her mother and shifted the focus of the organization to the awareness, education and support services for caregivers.